---
Main content
Top content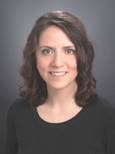 Shelby Long, M.A.
Universität Osnabrück
Institut für Migrationsforschung und Interkulturelle Studien (IMIS)
Projektkoordination KoopLab
Seminarstraße 19 a/b
Raum 02/313
49069 Osnabrück
Tel.: +49 541 969 6369
Shelby Long
German Studies und Migrationsforschung
Projektkoordination und Öffentlichkeitsarbeit
M.A., seit Januar 2018 für die Koordination des vom BMBF geförderten Verbundprojektes "KoopLab: Integration durch kooperative sozial-ökologische Entwicklung in Ankunftsquartieren" (KoopLab) am IMIS zuständig.
2016-2018 in der psychosozialen Betreuung von Geflüchteten in Übergangsunterkünften der Stadt Bad Salzuflen tätig; 2012-2016 Englisch-Trainerin an der Sprachschule Inlingua, Osnabrück.
2011-2016: Master of Arts, Internationale Migration und Interkulturelle Beziehungen (IMIB) an der Universität Osnabrück. Masterarbeit: "Beratung, Bleiberecht und die Bekämpfung von 'Fremdenfeindlichkeit'. Die Lobby für den Verbleib der vietnamesischen Vertragsarbeiter*innen in Rostock nach der 'Wende' 1990-1997".
2007-2011: Bachelor of Arts, International Political Science und German Studies am Rhodes College, Memphis, Tennessee, USA. Bachelorarbeit: "Der Wahlerfolg rechtsextremer Parteien in Deutschland und Österreich in den 1990er Jahren".
Publikationen:
2017: ",Das war schon eine schlimme Zeitʻ. Die Oral History einer vietnamesischen 'Vertragsarbeiterinʻ in Rostock bringt uns die Pluralität erinnerter Geschichte nahe" in: unsichtbar: Vietnamesisch-Deutsche Wirklichkeiten, Hg. Kocatürk-Schuster et al., edition DOMiD: 2017, S.132-145.